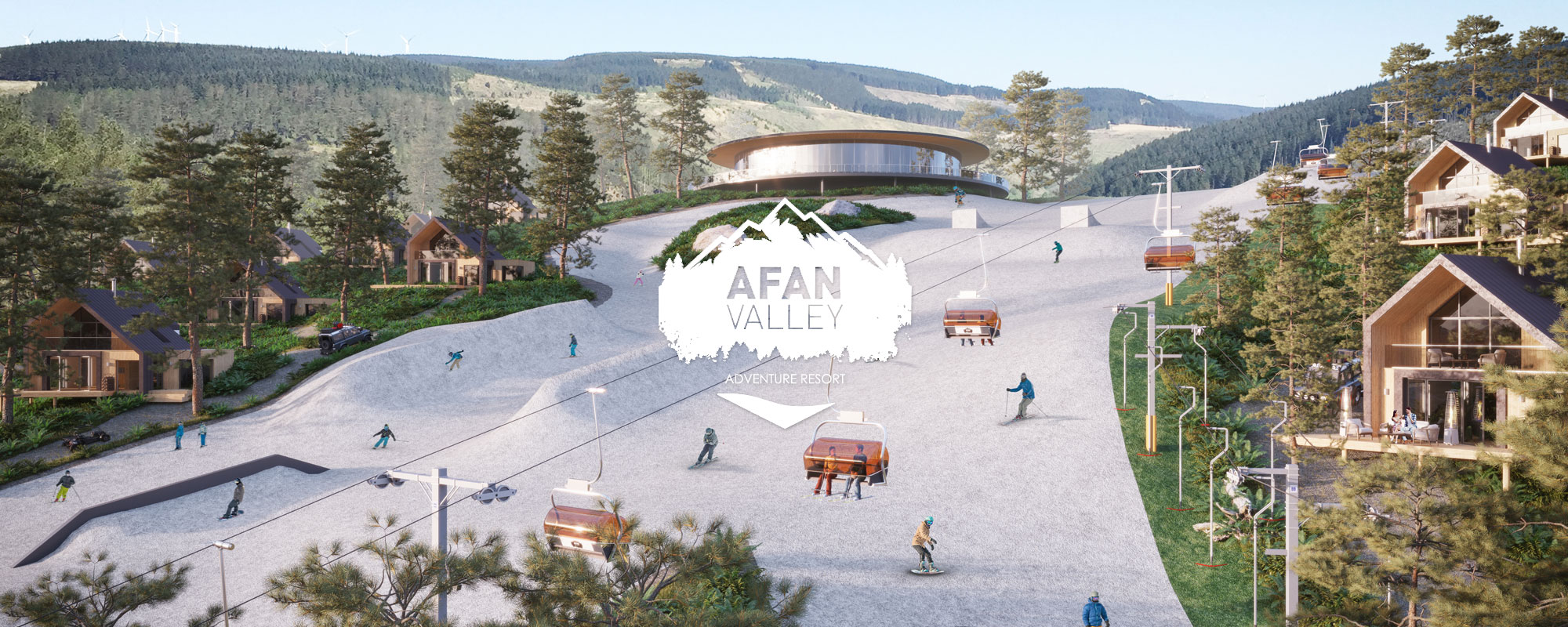 Afan Valley Investments
in the Alpine Zone
With numerous winter sport activities including 3 dry slopes, the Afan Valley Alpine Zone will be the ultimate UK ski destination
Ski-schools ensure even beginners can have a go, and when they get a taste for this exhilarating sport they can join the experienced ski-iers to really test themselves on the time gates, slalom courses, tubing and moguls.
Kindergarten and toboggan runs provide the perfect opportunity for youngsters to build their confidence while the indoor alpine centre offers a children's soft play area, ski simulators and zorbing for the whole family to enjoy.
As lunchtime approaches, the stunning sky lounge restaurant at the summit is the place to head and grab a bite to eat, enjoy a well-earned drink, take in the breathtaking views Afan Valley Adventure Resort Alpine Zone and beyond while recounting the morning's exploits with friends and family.
As the day draws to a close outdoor fire-pits light up the sky and laughter fills the air in the continental markets, bars and restaurants as the après-ski begins to a backdrop of fireworks and professional ski displays.
As the last fireworks fade over the slopes, a stream of buggies transport weary but exhilarated guests back to the warmth of their lodges where they enjoy a night cap in the hot tub before finally collapsing into bed ready for another day of action to begin.
Afan Valley Investments from £82,000
Up to 268% ROI
10% NET return PA for 5 - 10 yrs
Up to 125% contracted buy back
Fully hands-off investment
Managed by Landal - 2.8m guests last yr
Luxury Lodges by Omar
Reserve now for £500
Lodges offer 10% NET returns p.a. for 10 years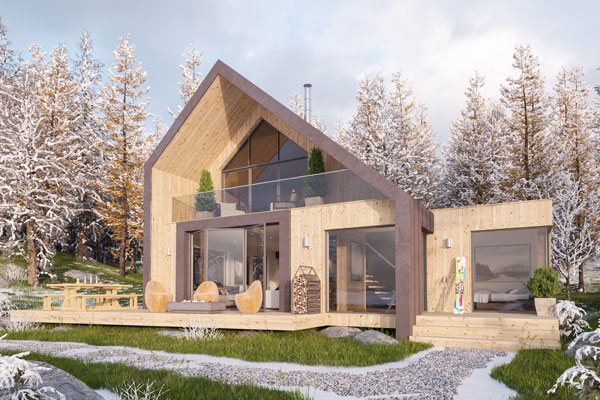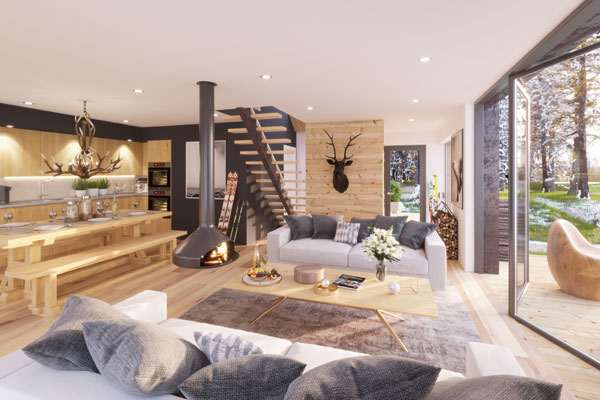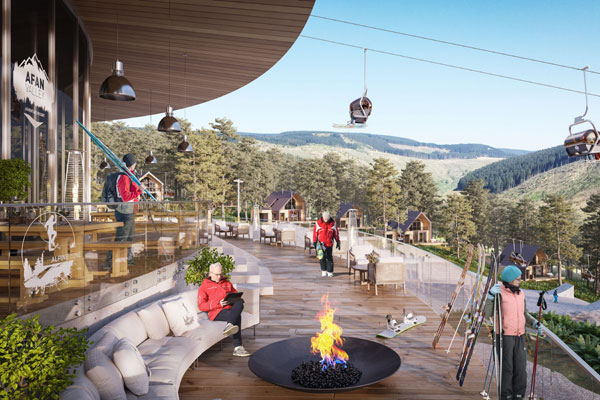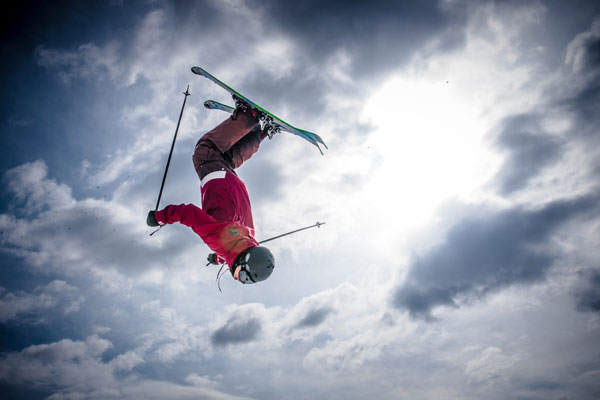 Investment Property
Afan Valley Alpine Investment - Alpine Zone Lodge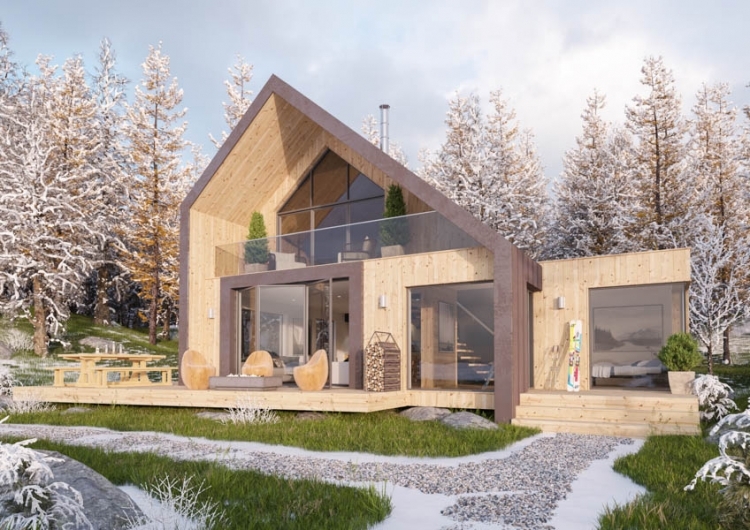 Afan Valley Ski Resort Investment- Alpine Zone Lodge Full Purchase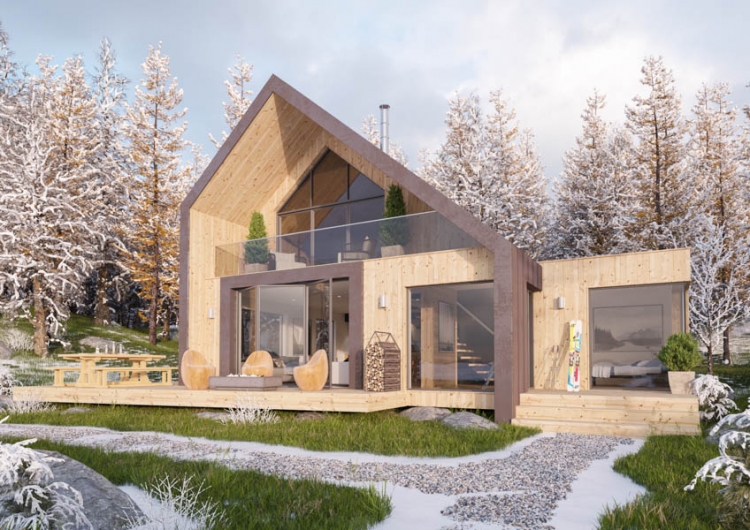 Afan Valley Luxury Ski Lodge Investment - Alpine Zone Lodge